REALLY THOUGH ?
UMMMMM !!!
Did Port Perry, Ontario born Jayde Nicole REALLY just post THAT picture of herself on her Twitter ?
The Playboy Playmate of the Year 2008 and The Hills' star wanted to show her 'fans' her terrible tan-lines she got in Miami recently !
LOVE HER !
Clive Owen looked SO dapper while walking the red-carpet at the The Boys Are Back premiere at the Toronto International Film Festival yesterday !

LOVE HIM !
Does Stratford, Ontario born Justin Bieber have some competetion ?
New Moon star Taylor Lautner expressed his interest for Taylor Swift while at the MTV VMA's this past weekend in New York City !
He told reporters that he thinks she's "hot" !
DEEP !
LOVE THEM !
Last week Kristin Cavallari, Lo Bosworth and Frankie Delgatto sat down with MTV Canada's Dan Levy and Jessi Cruickshank (for EVERYONE that keeps asking.. no, they are NOT dating) and talked about the new season of The Hills !
WELL !
Th special airs TONIGHT at 11 !
LOVE THEM !
DREW: TIFFS LEADING LADY !
UGH !
I have LOVED having Drew Barrymore in Toronto, Ontario for the film festival !
She more than ANY other star here, hit the city HARD !
She held a roller-skating derby in the middle of downtown, did COUNTLESS interviews with EVERYBODY and promoted the fuck outta her new movie Whip It … all while being SO nice to all her fans and admirers !
She looked ADORABLE at the press conference for the film yesterday !
EVERYONE TOGETHER NOW: LOVE ! HER !
SPOTTED: Country SUPERSTAR Nicole Kidmans' baby-daddy Keith Urban was just seen getting out of a limo outside a recording studio in Vancouver, British Columbia !
LOVE HIM !
Thanks Camille !
Hilary Duff attended Toronto, Ontario native Dean and Dan Caten's DSquared fashion show in New York City last night.. and looked GORGEOUS !
The boys didn't look too shabby either !
LOVE THEM !
SPOTTED: I totally just walked by Phoebe Buffet Lisa Kudrow on Bloor Street in Toronto, Ontario and ALMOST ! DIED !
LOVE HER !
Check out the first pictures that have come out of Natalie Portman and Don Roos at the press conference for their film Love & Other Impossible Pursuits in Toronto, Ontario for the film festival today !
GORGEOUS !
t's a little hard to tell but you are looking at a picture of Vancouver, British Columbia born Ryan Reynolds and wife Scarlett Johannson riding a motorcycle together in Los Angeles, California the other day !
LOVE THEM HIM !
JONAS BROTHERS PERFORM RANDOM CONCERT IN CANADA !
Like we told you a couple weeks ago -The Jonas Brothers are filming Camp Rock 2 at Camp Kilcoo in cottage country in Rockwood, Ontario !
WELL !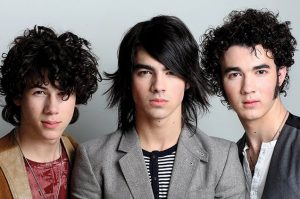 The boys (and Demi Lovato) decided to surprise fans who were waiting to see them by jumping on the roof of their SUV and putting on a show !
LOVE THEM !
SO.. LAST NIGHT WAS EPIC !
We were invited to the Snoop Dogg afterparty at Circa Nightclub in Toronto, Ontario and the place was PACKED !
Snoop showed up at like 12:30 and was taken to a gorgeous VIP area overlooking the crowd and people went NUTS !
To keep his cool he enjoyed a massive BLUNT that he was passing around the booth !
LOVE HIM !
HUGE thanks to Circa and the fabulous Tika Simone for hooking us up so hard !
Make sure you tune in and watch the premiere episode of Misha Barton's new show The Beautiful Life !
It co-stars GORGEOUS Peterborough, Ontario born Ben Hollingsworth !
LOVE HIM !
SPOTTED: I totally saw Jonna Mannion and her Real World: Cancun on-screen boyfriend – Toronto, Ontario native DJ Pat Mooney walking down Adelaide Street in Toronto holding-hands this afternoon !
AWWW !
Oh, and bitch has lost like 20 pounds since her time on the show !
Stratford, Ontario born teen sensation Justin Bieber has been told to go on complete vocal rest because his vocal chords are swollen from exhaustion !!!
GET WELL SOON !
Check out MTV Canada's Aliya Jasmine in her new SAVE THE BOOBS ! rethink breast cancer campaign !
SO ! GOOD !
Tits, ass and a really fucking important message !
LOVE HER !